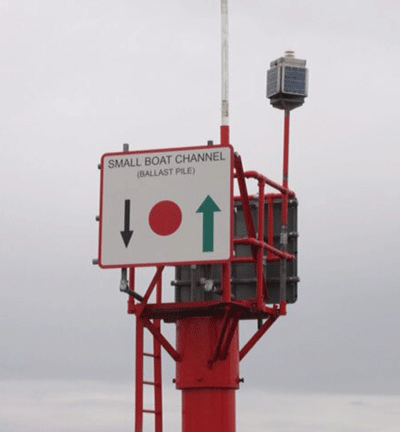 Operation of Ports and Harbours
This activity category includes the following:
Berths/moorings/anchorages
Cargo operations and landward transportation
Operation of port and harbours
Shoreside industry and operations
Vessel maintenance
Typical impacts as identified in Natural England's Advice on Operations could include the following:
Abrasion/disturbance of the substrate on the surface of the seabed
Penetration and/or disturbance of the substratum below the surface of the seabed, including abrasion
Physical change (to another sediment type)
Barrier to species movement
Changes in suspended solids (water clarity)
Introduction of light
Introduction or spread of invasive non-indigenous species (INIS)
Litter
Smothering and siltation rate changes (Light)
Water flow (tidal current) changes, including sediment transport considerations
Drones and Asset Management
The use of drones as a surveying tool of coastal assets is inreasing in popularity. Associated British Ports (ABP), has announced it has successfully embedded drone technology into its asset management practices and policies, following an 18 month trial program. Analysis and data collection from the flights has demonstrated considerable cost saving and benefits; operations were safer, 25% more cost effective; and took 55% less time compared to traditional methods for selected assets.
Case Study: Lymington Harbour
The MMO issued a Marine Licence to Lymington Harbour Commissioners to reconstruct the North Wave Screen, with the objective of maintaining the wave protection currently provided to the Inner Harbour at Lymington. The existing structure has been offering this protection for 30 years and has reached the end of it's design life. The new structure will comprise tubular steel piles with greenheart panels, and will take into account projected increases in sea level and wave height/frequency. The new screen will be 90m long, and all works will be carried out from a spud-leg barge during the harbour off-season. In order to minimise disturbance to overwintering birds, a condition has been included on the licence requesting that vibro-piling be used as standard. Where percussive piling is required, soft-start procedures must be followed. Percussive piling is also not permitted 2 hours before, after or during low tide. A local Notice to Mariners condition has also been included to minimise navigational risks, as have a number of standard/best practice pollution prevention conditions.
---
Resources